NBC has FINALLY announced that American Gladiators will return to the small screen. The announcement was made that it could be resurrected as soon as Mid Season.

If the people over at NBC were smart they'd look at shows such as Takeshi's Castle(MXC) and Ninja Warrior for inspiration, yet not make the show comedic. HOw to do this, I don't know. That's why I'm not over at NBC.

Wanna be a Gladiator? Apply Here.

For those of you out there who read my site you know I rarely waste an opportunity to post links to nudity. Gladiators Zap and Lace, as you know, posed in Playboy. You'd THINK that they would be fairly easy pictures to aquire...not so much. Instead, here's a picture of Rebecca Cardon of Bravo's Work Out.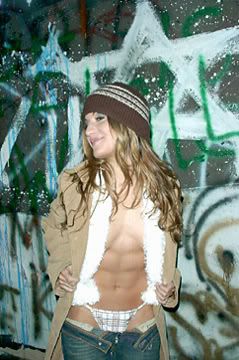 And now a look back on the biggest Ass Clown to ever grace the American Gladiator stage...Malibu.




Banner "Borrowed" from Gladiator Zone