The Dentmobile has been travelling the country this week on the Campaign Trail, and today they ventured through Seattle. AXB Enterprises was there. Myself and my collegues showed up around 9:30 to check out Golden Age Comics downstairs of Pike Place Market to find information on the event, yet they somehow knew NOTHING of it. We went back up to the marketplace and shortly after 11 THESE people showed up.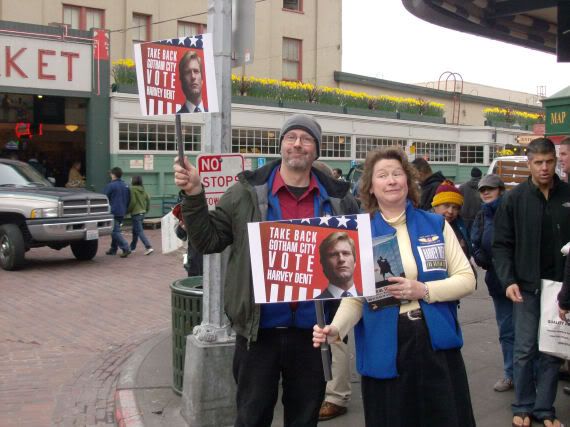 Needless to say we were let down. Sullen. Broken. Depressed. And more than a little bit angered. When we found out that these were just some Golden Age employees cashing in on The Dentmobile. At around 11:30 The Dentmobile showed up with gifts in hand.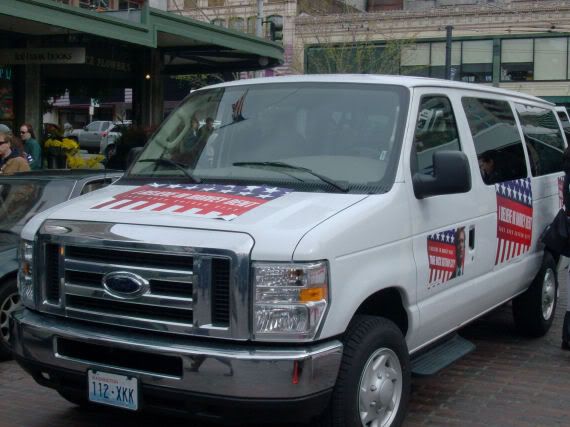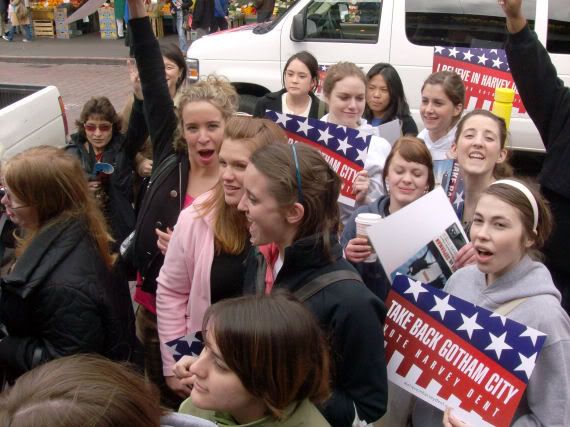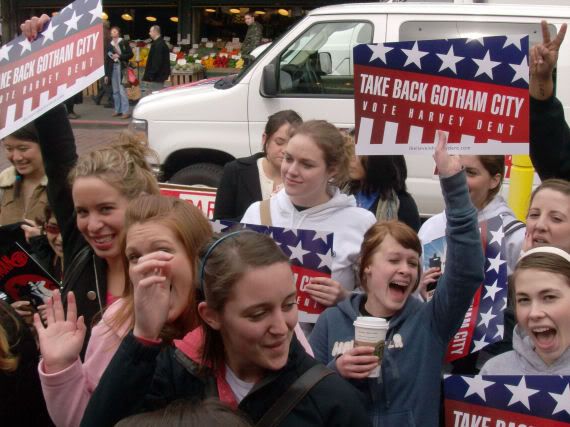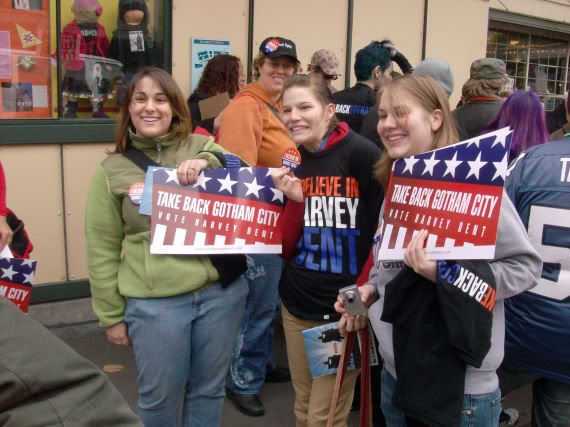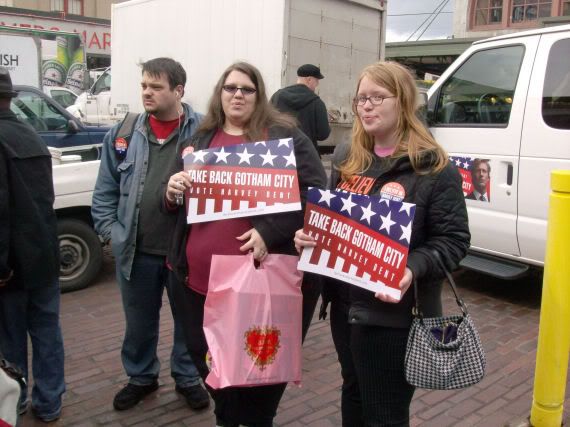 More to come as I scan in the actual paperwork and sign up sheets given out at the "rally" along with shots of the t-shirts, buttons, and car clings that will be filling the AXB offices for the next few days.