LatinoReview has somehow once again gained an exclusive regarding the G.I.Joe Live Action Film.

Brendan Fraser will be featured in a scene as Gung Ho. Allegedly he shows up in The Pit for training.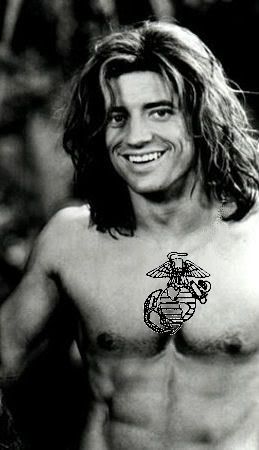 Also, The Rock(Dwayne Johnson) has has been offered a role as Shipwreck. There has been no confirmation, but it is on the table.




Complete Cast....So Far

Cobra

Chris Eccleston as Destro
Sienna Miller as The Baroness
Joseph Gordon-Levitt as Rex/Cobra Commander
Byung-hun Lee as Storm Shadow
Arnold Vosloo as Zartan
Kevin J. O'Connor as Dr. Mindbender



G.I.Joe

Dennis Quaid as Hawk
Channing Tatum as Duke
Ray Park as Snake Eyes
Rachel Nichols as Scarlett
Adewale Akinnuoye-Agbaje as Heavy Duty
Said Taghmaoui as Breaker
Marlon Wayans as Ripcord
Karolína Kurková as Cover Girl
Brendan Fraser as Gung Ho
The Rock as Shipwreck