YouBentMyWookie recently is telling the world of my failure in procuring an authentic vampire killing kit from the 1800s. I was apparently outbid and the kit was sold at auction for $14,850.

This particular kit has almost everything. Stakes, a gun(featuring silver bullets), crosses, 2 Bibles, garlic(which I don't believe have kept since the 1800's), and perhaps some Beet Juice in the back. Not sure on the last one..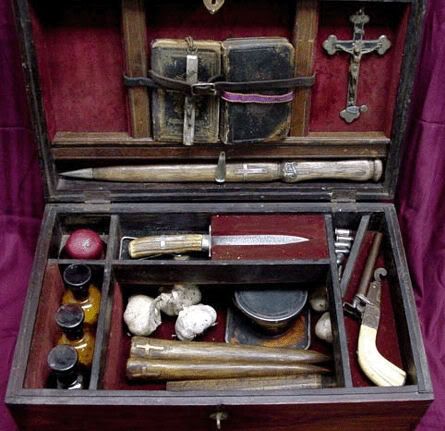 What bothers me is that this case is TOO perfect for killing Vampires. I've heard all the stories too, but this case looks like it was taken out of Dean Winchester's trunk. It's THAT good. Were you killing Vampires that much that you needed a specially designed Vampire Death Case? Only if you were Bon Jovi.